Who We Are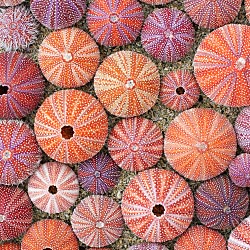 Roger Hudson
Roger Hudson's involvement with the web started in 1996 with the ELS Virtual Classroom project that he administered. Since 2000, he has provided website usability and accessibility services to many corporate and government clients and has conducted over 100 usability and/or accessibility assessments and reviews.
Roger was an active contributor to the development WCAG 2.0 and has a detailed understanding of website accessibility requirements in Australia and many other countries. He has presented seminars and workshops about what is required to develop websites that comply with WCAG 2 and the Australian government's National Transition Strategy.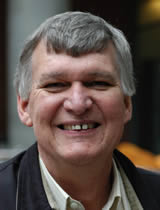 Each year Roger undertakes personal interest accessibility research projects and written numerous articles as well as presenting papers on his work at conferences in Australia and overseas.
More Information
Janet Parker
Following a successful career as a producer of ABC radio programs such as The Science Show and Earthbeat, Janet became the Sydney Producer for ABC Radio National online. In this role, she supervised the team of in-house and contract designers and developers responsible for preparing content for the Radio National website.
As a senior online producer, Janet oversaw the Radio National move to providing podcasts of many programs on the site and the development of the first ABC podcast publishing system. She also supervised the development of a mobile version of the Movie Show, one of the first ABC sites designed specially for delivery on mobile phones.
Janet Parker joins Web Usability as senior consultant with specialist multi-media expertise.
Colleagues we work with:
Russ Weakley: Graphic designer, web developer and founder of the Web Standards Group. His work in CSS and as an educator is internationally recognised. (Max Design)
David McDonald: Specialises in creating accessible websites using open source frameworks such as WordPress. (davidmcdonald.org)
Peter Brawn: Leader in the use of eye tracking for market research and website development (Eyetracker).
John Eklund: Usability consultant with specialist expertise in elearning (UX Research).