Accessibility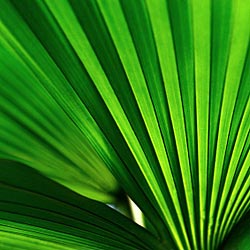 Good site design incorporates the concept of universal accessibility.
Websites should be able to accommodate a variety of browsers and other input devices, such as switches and headwands (pointers). The content of site pages should also be accessible to different output devices, including screen reading software that converts text into speech or Braille.
Accessible sites are easier to maintain, work effectively with current Internet technologies and have the inherent flexibility to embrace those of the foreseeable future.
Roger Hudson from Web Usability has a detailed understanding of the W3C Web Content Accessibility Guidelines (WCAG), which underpin the requirements for website accessibility in Australia and many other countries, and the). He was an active contributor to the development of WCAG 2.0 and understands the requirements of the Australian Government Disabilities Discirmination Act (1992) and the National Transition Strategy for moving to WCAG 2.0 compliance.
Web Usability offers two main forms of accessibility assessment:
Accessibility Review
An expert review of a website can identify potential accessibility problems by determining.
Page compliance with WCAG 2.0 Success Criteria.
Screen reading order and usability when a screen reader accesses a page.
Device independence, in particular the ability to use the site without a mouse.
The level of dependence on non-W3C technologies such JavaScript, PDF and Flash.
The difference between background colours and foreground (text) colours.
Provision of appropriate equivalent alternatives for content and functionality that may be inaccessible.
At the completion of the accessibility review, Web Usability will provide an accessibility report outlining the accessibility status of the site. The report will describe significant problems that are identified and where appropriate suggest solutions. Web Usability can also offer a debriefing session during which the report and associated recommendations can be discussed and a period of ongoing consultation via the telephone and email to assist in the implementation of the recommendations.
Task-based Accessibility Evaluation
A full, comprehensive evaluation of site accessibility incorporates the Accessibility Review described above and task-based user testing of the site by people with disabilities. The people and assistive technologies used for the task-based testing are determined by the requirements of the project and may include:
Vision impairment. People who are either blind or have significantly diminished vision depend on screen reading software (eg JAWS), Braille devices and screen magnifiers (eg ZoomText) to use a site. The use of some colour combinations can also cause problems for the visually impaired.
Physical disabilities. People with upper limb mobility impairment often have difficulty using a mouse and rely on other input devices.
Cognitive and learning disabilities. Although people with severe cognitive impairment are not likely to use the web, many people with some level of cognitive difficulty do use the web. User-testing determines how well people with learning difficulties and/or diminished short-term memory are able to use a site.
The outcomes of each task-based evaluation session are analysed and the problems experienced by participants are documented. At the completion of the evaluation process, a full report is prepared. It will detail the likely impact of any identified accessibility issues and, where appropriate, make recommendations for addressing them.